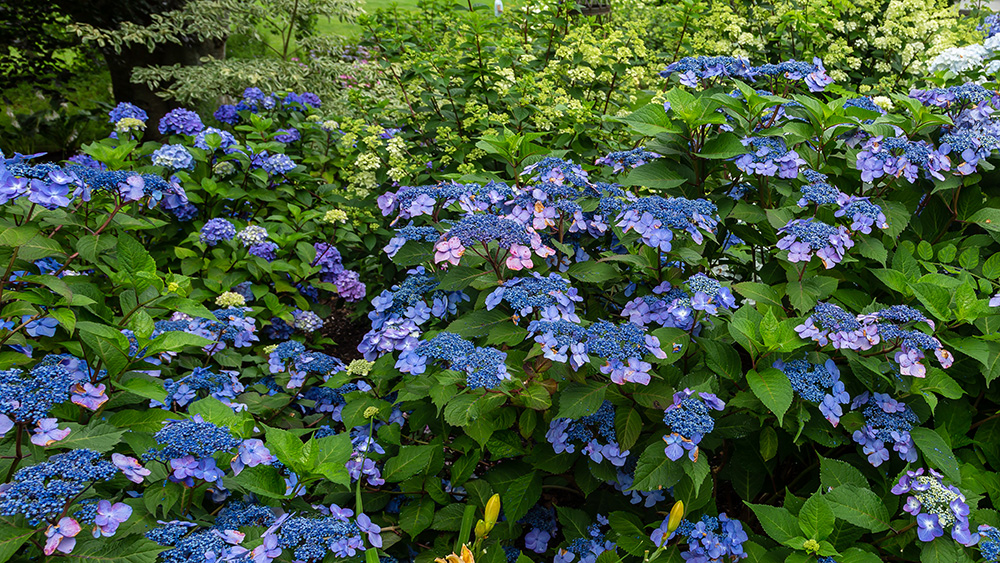 Care Tips for Twist-n-Shout®
Planting: Twist-n-Shout® prefers full morning sun and dappled afternoon shade. Make sure to plant in well drained soil. Check our blog on planting and care to get all the best tips and information on how to plant your Twist-n-Shout® in the landscape.
Watering: Twist-n-Shout® loves water but does not love to be overwatered. Make sure to check the soil to gauge how much moisture it has and only water when the soil is dry. Watch our video on watering tips for all the details.
Fertilizing: Twist-n-Shout® can be fertilized in early spring to encourage new growth and again around July to assist with the rebloom. Learn more about fertilizing Twist-n-Shout®.
Pruning: Endless Summer® hydrangeas need very little or even no pruning at all. However, if you do feel it is necessary spring is the ONLY time to prune. Check out our blog to learn everything you need to know about pruning.
Looking to purchase a Twist-n-Shout® for your garden? Order yours online or use our Find a Retailer tool to find Endless Summer® hydrangeas at a garden center near you.